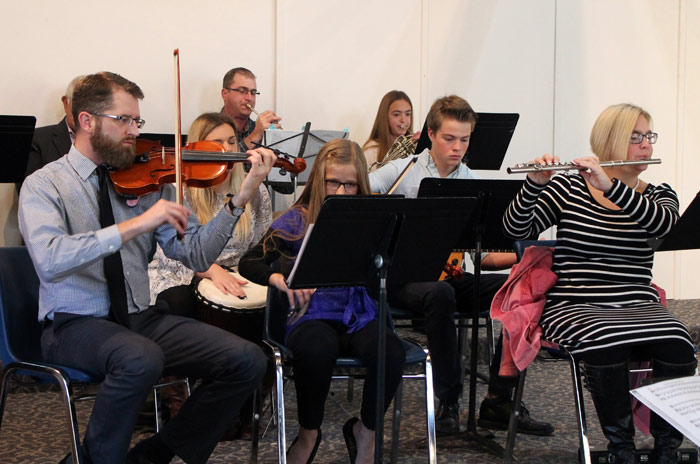 Worship Ministries
Children's Worship
A special worship time is available each Sunday during the morning worship hour. This is an opportunity for children ages 4-6 to praise, worship and experience God on their own level (September thru June).
Two's and Three's
A Bible Story class during the Sunday morning worship hour. The hour includes singing, a Bible story, a craft, and play time (available September thru June).
Sing and Celebrate
A youth choir for children grades 1-8 that rehearses beginning late in September on the meeting nights of GEMS and Cadets and sings once each month in the worship service.
Worship Teams
Vocalists and instrumentalists who use their musical talents to aid our congregational singing during morning worship services.
Blythefield Band
Instrumentalists who contribute to a very special Advent worship service.
Nursery
Separate infant and toddler nurseries are staffed during the morning service. The nurseries are located on the lower level.