Adult Ministries
Men's Life
Men's Life is a men's Bible study that meets from September-March, every other Wednesday from 6:30-8pm, the same night as Gems, Cadets, and WOW.  They are currently studying Galatians.
Friendship
Friendship Group includes singing, Bible study, and activities for people with physical and mental impairments. Friendship meets from 11:15 a.m.- 12:00 p.m. in the Children's Worship room, September- May. Learn more about Friendship Ministries at Friendship.org
Tuesday Morning Women's Bible Study
Women's Bible Study meets at 9:30 a.m. on the second and fourth Tuesday of the month in the lower level of the church.  They are currently doing a video study on "The Armor of God" by Priscilla Shirer.
W.O.W (Women of Worth)
Women of Worth meets every other Wednesday from 6:30 pm-8:00 pm. This is a fellowship and study group for women of all ages that will be studying 2 Samuel. See Monthly Calendar for specific dates.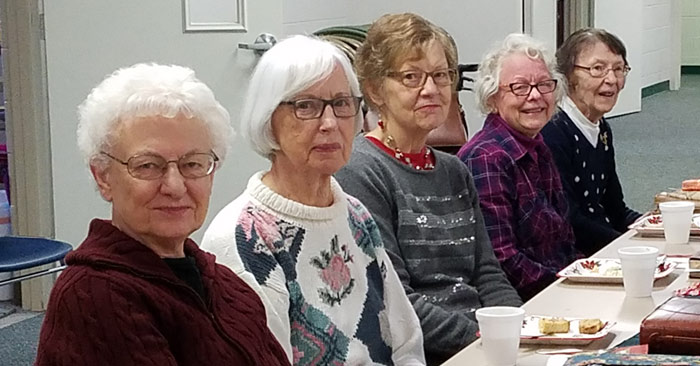 Men's Fellowship
The Men's Fellowship meets on the second and fourth Wednesday of the month at 7:30 a.m. at Russ' Restaurant on Plainfield Avenue for breakfast and Bible study.
Unity Groups
Unity groups are small communities of our church family who together seek the Lord by participating in the twice-yearly churchwide book studies, by helping our community through service projects, and by focusing on inner group unity through other activities. Groups meet weekly or biweekly, at the church or at someone's home.