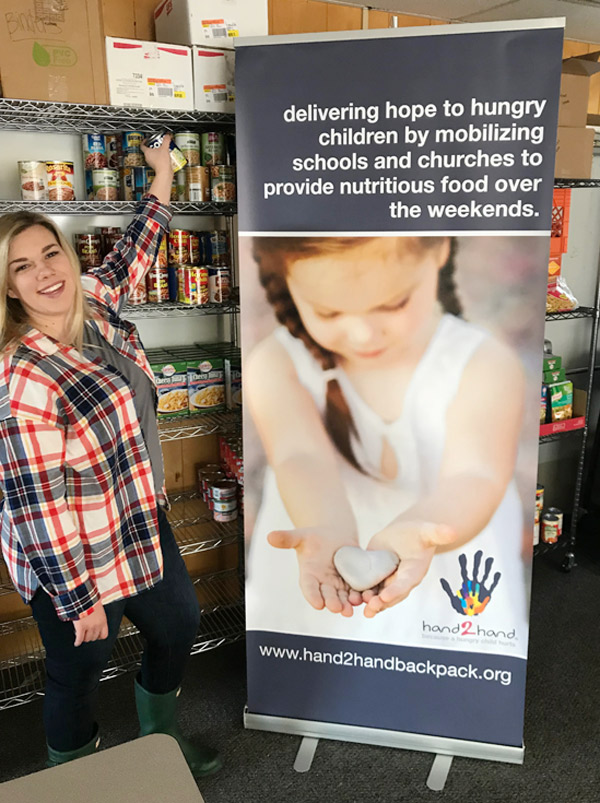 Local Outreach
Kids Hope USA

The Mission is simple: building caring relationships one child, one hour, one church, one school. Congregation members mentor students once a week at Roguewood Elementary in Rockford. Prayer partners support the mentor and student through their time in prayer. Events will be planned throughout the year at the school to help strengthen this relationship. To learn more about Kids Hope USA, go to www.kidshopeusa.org. If you are interested in becoming a mentor to a student, please email Robin Rohen at office@blythefieldcrc.com
Hand2Hand
Hand2Hand delivers hope to hungry children by mobilizing schools and churches to provide nutritious food over the weekends. Blythefield CRC partners with Roguewood Elementary in Rockford to provide weekend meals to the community kids that are in need, so that they may have a greater opportunity to succeed academically, emotionally and physically.
Vacation Bible School
VBS is a great opportunity to invite neighborhood children to hear and experience the love that Jesus has for them. This fun week during the summer includes Bible stories, games, crafts, and a snack.
North Kent Connect
North Kent Connect is a local ministry whose mission is to "Love Our Neighbors in Need." Blythefield CRC partners with this organization with food drives and through special collections. Visit the North Kent Connect website for more information.
Easter Egg Hunt
Annual celebration of Easter with stories, activities, games, photo booth, and of course the Easter Egg Hunt! This is a great volunteer opportunity for church members and a great outreach into our neighborhood!