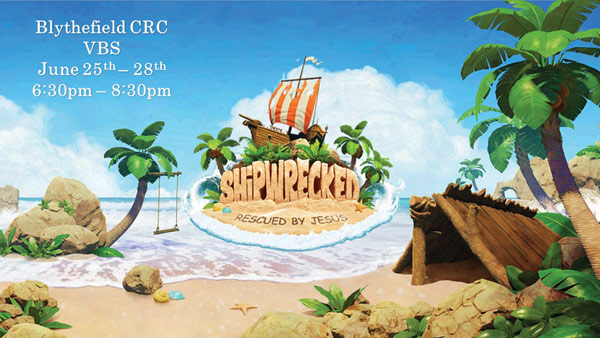 Calling all Castaways!
Join us for Shipwrecked VBS, where kids ages 3-10, learn that Jesus rescues us through life's toughest circumstances and storms. During our Shipwrecked adventure kids will learn new songs, play fun games, hear awesome Bible stories, enjoy yummy snacks and make a fun craft to take home!
Kids will also learn to look for God sightings-everyday clues that God is present, passionate and powerful. Each day concludes with the Sail Away Sendoff that helps remind us of everything we learned that day.
Be sure to register today!
When: June 25th – 28th
Time: 6:30 p.m. – 8:30 p.m.
Sign Up Today!
Register now and join in the fun this summer. For questions about the program, call us at (616) 866-2962.